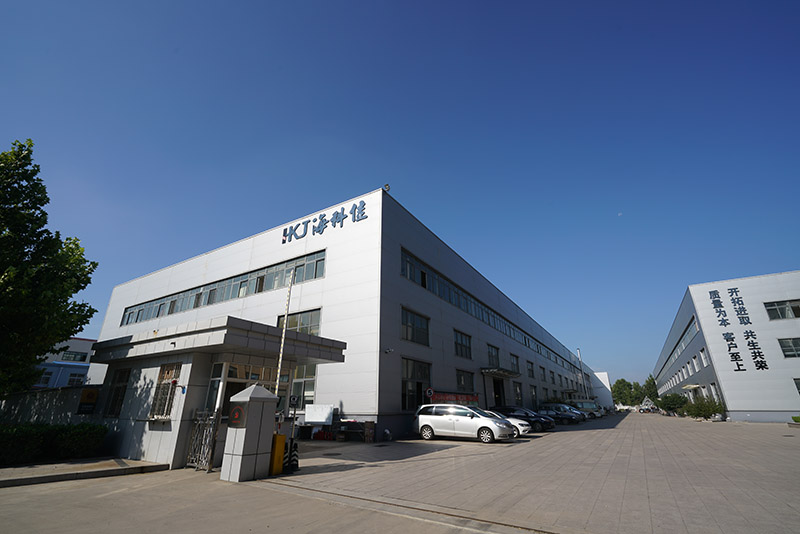 Qingdao HICOCA Intelligent Equipment Technology Co., Ltd. is committed to providing customers with a complete set of intelligent food production and packaging assembly line solutions. It is a national high-tech enterprise and has been awarded the National Flour Food Product Packaging Equipment R&D Center by the Ministry of Agriculture. It undertakes the national 13th five-year special project, the invisible champion enterprise, the leading enterprise of agricultural industrialization in Qingdao, the strategic emerging enterprise, and the Qingdao Enterprise Technology Center. HICOCA has always been dedicated, professional, focused on intelligent product development and scientifictechnolog innovation, and has made positive contributions to the intensive and large-scale production of China's staple food industry.
HICOCA has more than 300 employees, including more than 60 R&D and design personnel, and more than 50 technical service personnel. The annual R&D investment accounts for more than 10% of sales revenue. The manufacturing base is equipped with the world's advanced processing and manufacturing equipment such as laser cutting machining center imported from Germany, vertical machining center, OTC welding robot and FANUC robot. Established a complete ISO9001 international quality system and GB/T2949-2013 intellectual property management system, applied for more than 200 patents, 2 PCT international patents, including more than 90 invention patents, 9 software copyrights, and 4 trademark rights.
Noodle intelligent equipment: It is the main business of the company at present, accounting for 80% of the domestic noodle packaging market share. The products are exported to 17 countries and regions in foreign countries. It realize the whole automation line of feeding, weighing, packaging, check weighing, bagging and robot palletizing. Saves 90% of the labor for the noodle enterprises, and at the same time satisfies the customer's diversified needs, such as, paper packaging line, the pillow bag packaging line, and the bundling and packaging line, handbag packaging line.
Steam Bread Intelligent Equipment: After 6 years of research and development and testing, HICOCA successfully developed and produced the automatic production line of the steam bread and , working process including knead dough, aging, conveying, slicing, dough circulating pressing, forming, which helped to saving 80% of the labor, in the meanwhile meet the customer's demand for good taste.
Rice noodle intelligent equipment: After 3 years of research and development for rice noodles special equipment, using the commonality of rice noodles and noodles, it has successfully achieved zero breakthrough in the technology of "500g straight noodle pillow bag packaging line", saving 60% labor and ending the inefficient mode of mass production;
Snack food intelligent equipment:In 2014, we cooperation with the European technical team, successfully developed gusset bag forming and packaging line. It is an international initiative, with 2 international patent applications and 8 domestic patents. Successfully realized the whole process of high-end packaging of snack foods.
HICOCA adheres to the development philosophy of "all customers are the center and strives for the people", and continues to innovate to provide users with advanced technology and products to promote the industry to achieve the development goals of China Manufacturing 2025. With the mission of manufacturing international quality intelligent equipment and leading the healthy and orderly development of China's food industry, we are determined to become the world's leading intelligent equipment technology enterprise.